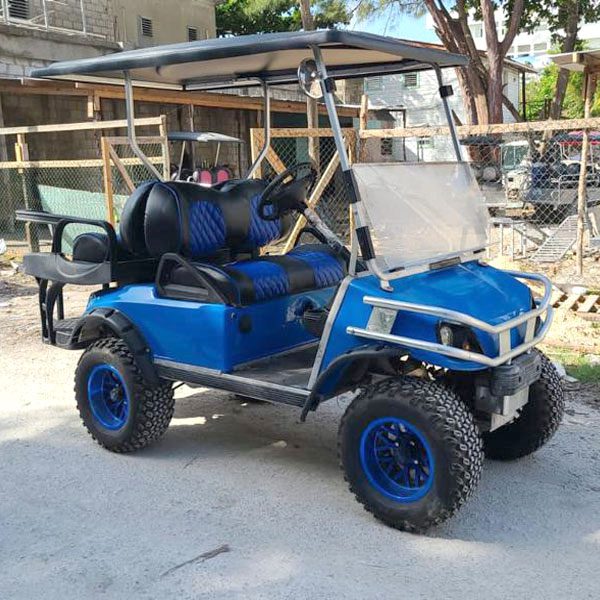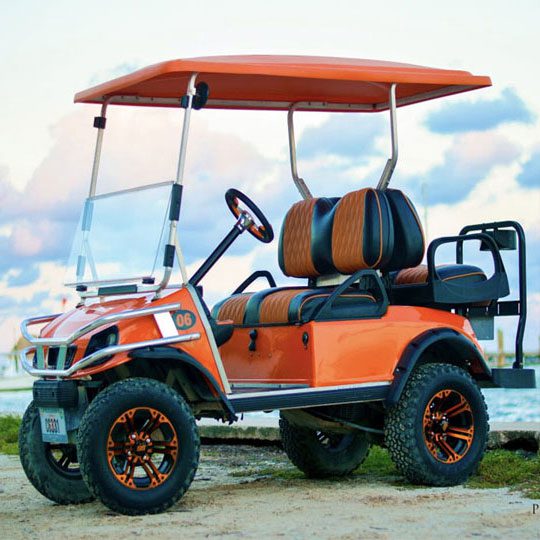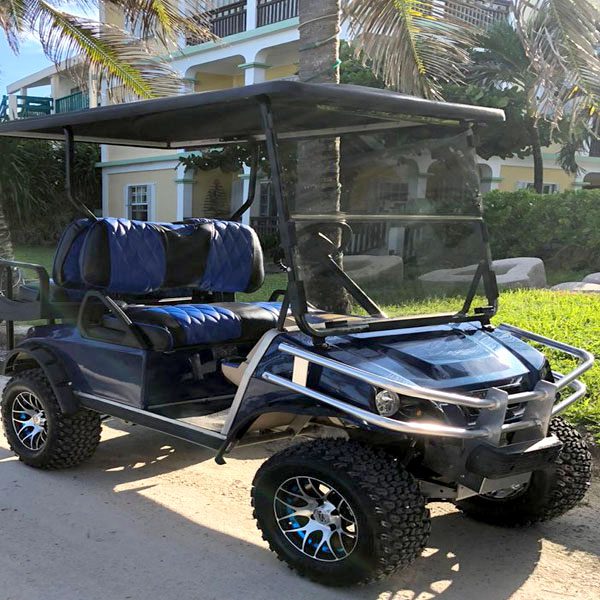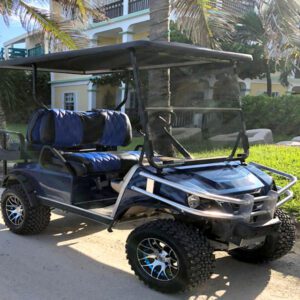 Rio San Pedro golf cart rental features over 25 brand-new golf carts and exceptional service.
Our golf carts stand out among the others with larger gas tanks allowing for more vacation time and fewer trips to the station. 
Your friends' and families' comfort is assured with upgraded shocks and better tires.
Fast and friendly service rounds out what sets up apart from the rest. 
Does your luggage require an extra cart to your hotel; do you need to drop the cart off at the last minute at the airport? No problem – we'll be there with a smile to drive your bags to the hotel or pick up your cart away from our office, but with no extra charges.